Haier HSU 18HFT Thunder T3 Inverter Price in Pakistan
1.5 Ton Haier HSU 18HFT Thunder T3 Inverter
.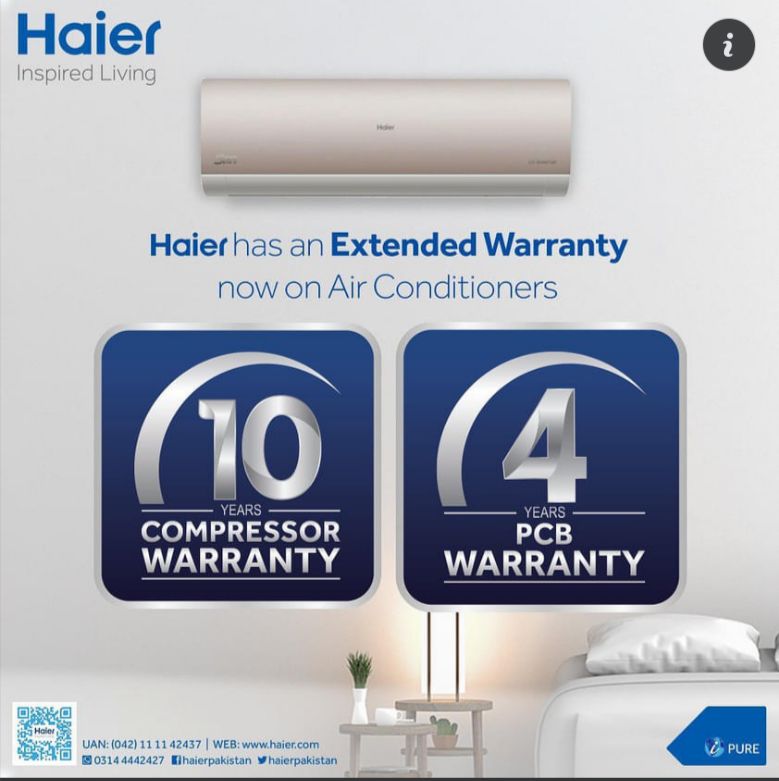 Hyper PCB
With thicker substrate, the PCB of the outdoor unit works more stably with better heat resistance performance. The main components of the PCB, such as IPM, IGB, fuse and capacitor are upgraded with longer life
Real T3 Inverter
The innovative radiator ventilation enlarges air circulation volume. Besides, the heat dissipation efficiency is increased with larger heat exchange area and the use of thermal conductivity silicone grease.
Anti-Corrosion
Protect air conditioner from the damaging caused by harsh environment in coastal regions where the air is high in humidity, salt, chemicals and acid,to enhance the reliability and air conditioning performance.