Samsung Buds Live Price in Pakistan
Galaxy Buds Live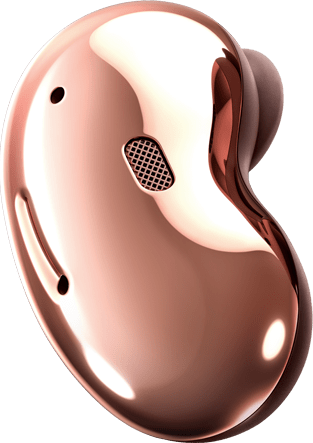 Introducing Galaxy Buds Live
The earbud designed to tune in to every moment. With an iconic shape and ergonomic design, a fit that lets in your natural surroundings, and a speaker optimised for a better experience. This is sound made for your ears.
A design that's unheard of
ICONIC DESIGN
New ergonomic shape
Make a style statement and change the way you experience sound with Galaxy Buds Live. Designed to fit perfectly into your ears, the ergonomic design makes these next generation Buds so comfortable you might even forget you're wearing them.
Galaxy Buds Live in Mystic Bronze are shown from the sides, and as they rotate the screen zooms out to show the two together.
COLOUR
Elevate your style
Available in three colourways with a glossy finish you can't help but love. Choose from Mystic Bronze, Mystic White, or Mystic Black to add a flashy touch to your look.1
ERGONOMIC
Made for your ears
Galaxy Buds Live sit softly inside the ear, giving you a fit for all-day comfort whatever your activity. The ergonomic design is snug yet non-intrusive with two wing tip sizes for a better fit.
Stay tuned in
ACTIVE NOISE CANCELLATION
What you hear is up to you
A smoother sound wave is shown underneath.
ANC OFFANC ON
Shut out distractions. Galaxy Buds Live with Active Noise Cancelling are designed to reduce unwanted noise so you stay fully immersed in your music, podcasts and calls. Simply use the long press feature to turn it on. 2
*Active Noise Cancellation (ANC) on Galaxy Buds Live received UL Verification for cutting background noise by up to 97% in low-frequency bands.
LIVE & DEEP SOUND
Hear every sound come alive
Feel like you're in the front row, or part of something bigger. 12mm speakers with sound by AKG work together with Galaxy Buds Live's ergonomic design to deliver spacious sound, while the large driver and bass duct help emit deep bass with air flow that lets sound flow seamlessly.
Galaxy Buds Live earbud in Mystic White rotates, separating to show the air vents, bass duct, 12mm speaker.
Air ventsreduce occlusion for spacious audio
12mm speakerswith sound by AKG for clear notes, high or low
Bass ductenhances lower frequency sound
Make an easier connection
BIXBY VOICE WAKE-UP
A smart assistant who listens back
Bixby voice wake-up is ready whenever you call. It wakes up to your voice, letting you control your phone without lifting a finger. Manage your calls, adjust the volume, or check weather while on the move. You talk, Bixby listens.3, 4, 5
*Image simulated for illustrative purposes.
SPOTIFY
Touch and hold to access Spotify
Galaxy Buds Live's Spotify integration lets you assign a shortcut on your phone. Touch and hold for one second to connect to all your favourtie playlists. It's easy listening. Half a million podcasts and 50 million songs are now at your fingertips.6, 7, 8
*Requires configuring touchpad settings through the Galaxy Wearables app. Wi-fi or intenet connection required. Data fees may apply.
BEST-IN-CLASS CALL QUALITY
Crisp and clear sound
Experience crisp clear call quality with three built-in mics. The Voice Pickup Unit is designed to senses when your jaw is moving, and as your jaw vibrates this data is converted into voice signals to help deliver enhanced sound quality — even among the noise.9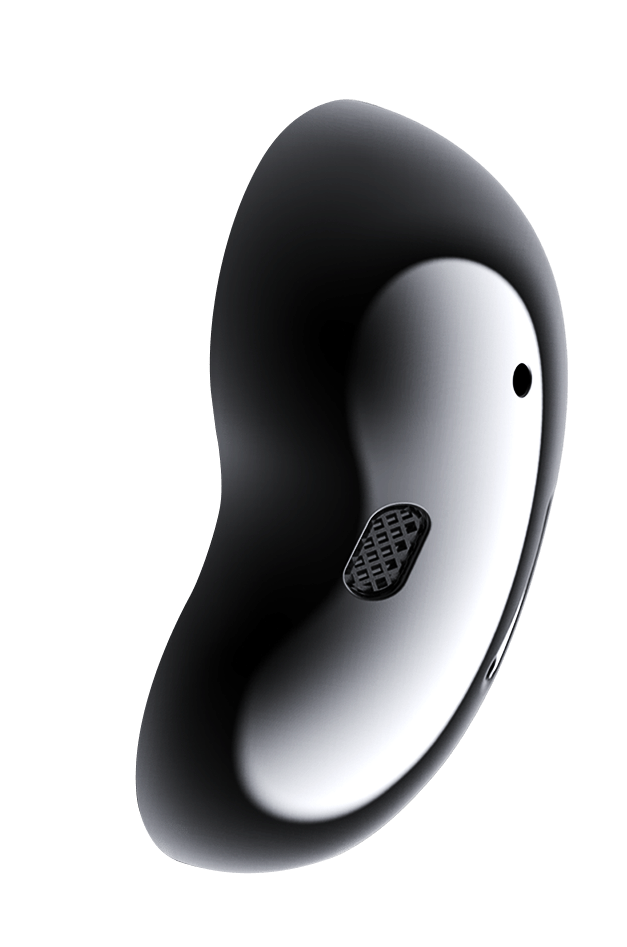 2nd MIC
1st MIC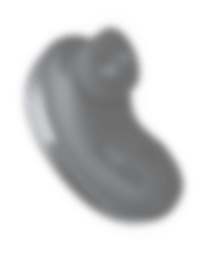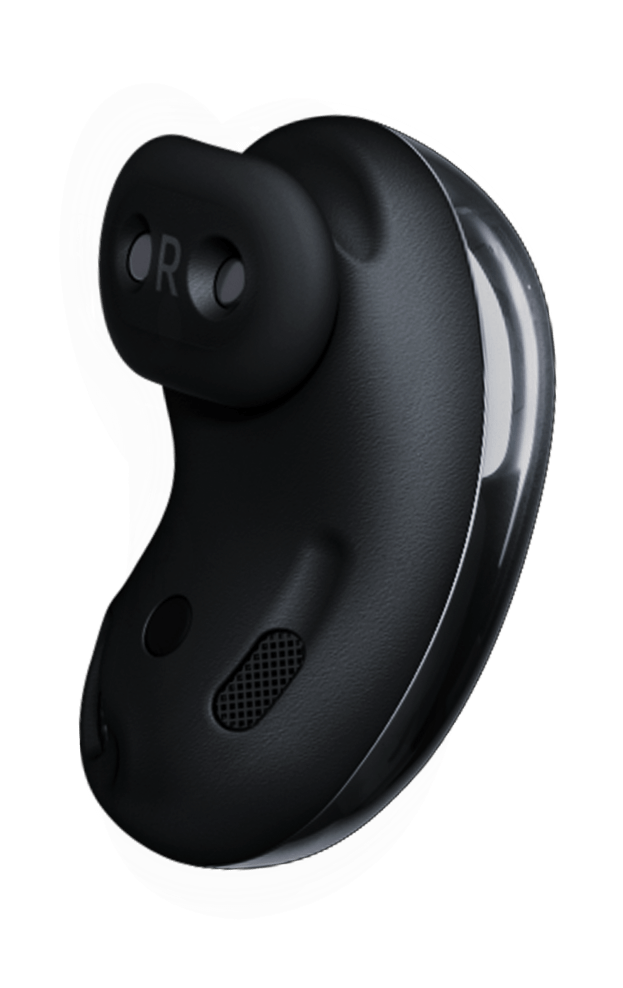 Voice Pickup
Unit
Inner MIC
Side view of Galaxy Buds Live in Mystic Black with one in the forefront and one in the background. The one in the forefront shows an x-ray of the bud to show the microphone placement. It then switches with the other earbud to show the inner microphone and Voice Pickup Unit.
Your sound should never sleep
BATTERY LIFE
Lasts for hours. Then stays for an encore
Stay powered with sound through work, play, and long after with Galaxy Buds Live's long-lasting battery.10, 11
Up to 6 hoursOF NON-STOP LISTENING
Up to 21 hoursOF BATTERY LIFE WITH CHARGING CASE
CHARGING
Power for even more playtime
Charge in just a few minutes so you can get back into the groove. Five minutes gets you an hour, whether that's for your favourtie playlist or the latest podcast. If you need a bit extra, you can even use your smartphone's power to give Galaxy Buds Live a charge while on the go.12, 13, 14
CHARGE
5mins
PLAY TIME
Around 1hr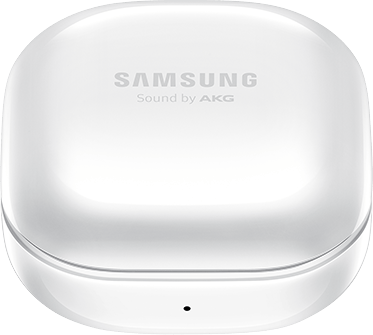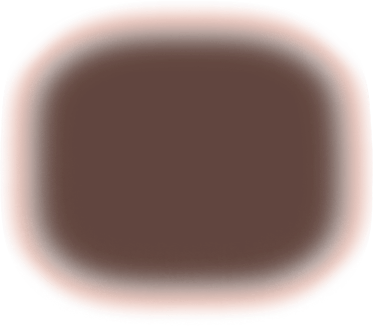 The Galaxy Buds Live case is placed on top of Galaxy Note20 showing how it can use Wireless PowerShare to charge up.
Your whole world in symphony
BUDS TOGETHER
Share and listen with a friend
Share the music without sharing your earbuds. With Buds Together, simply connect both yours and a friend's Galaxy Buds Live to your phone and listen to your favourtie throwbacks together. The music goes on and on, on both.15
ONE STEP TO CONNECT
Connect to your Galaxy
Easily connect Galaxy Buds Live to your other Samsung devices through your Samsung account. When you first connect, your phone pop-up lets you pair fast, and once paired the buds appear in connected devices' paired lists. Then with Bluetooth Info Sync, you can seamlessly shift between connections.16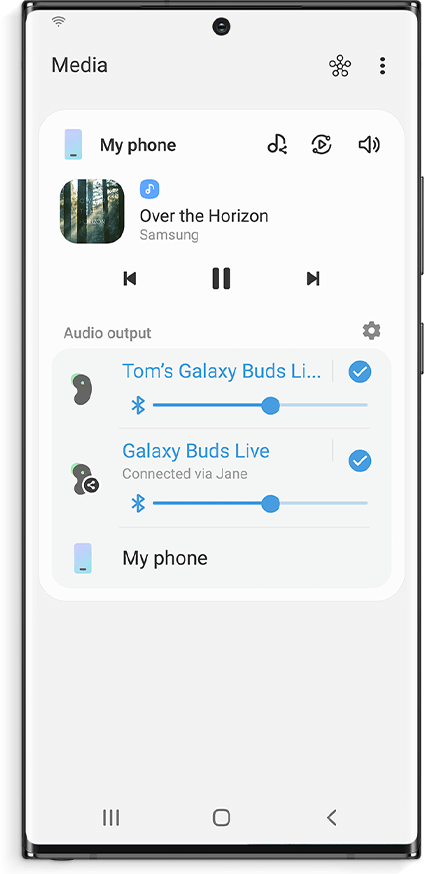 Galaxy Buds Live are in a closed case next to a tablet, smartphone with a music player GUI, and Galaxy Watch3.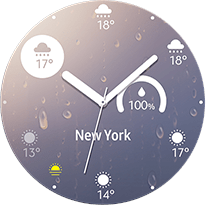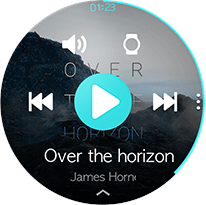 The Galaxy Buds Live case opens and compatible smartphone and tablet show a pairing GUI onscreen. Galaxy Watch3 watch face changes to a music player GUI.
ANDROID & IOS COMPATIBLE
Works with Android & iOS
Download the Galaxy Wearable app on Android or Galaxy Buds Live app on iOS and pair your smart devices via Bluetooth.17, 18
Compatible devices surrounding Galaxy Buds Live fade out as a Galaxy S20 appears. One Galaxy Buds Live earbud is outside of the case.
PAIR WITH A PC FOR AN EASY WAY TO WORK
Easily pair with your PC
Put Galaxy Buds Live in pairing mode near a PC and get your best work done. Use Windows 10 PC's Swift Pair for an easier, simpler way to connect the two.19