EPOMAKER EK68 Price in Pakistan
ANSI layout, 65% Keyboard with Double Shot PBT Keycaps
Type-C Wired, Bluetooth 5.0 & 2.4GHz Wireless Modes Available
Gasket-Mounted and Sound Absorption Foams
Hot Swappable 3/5Pin Mechanical Switches
Rotary Multi-media Knob & Battery Indicator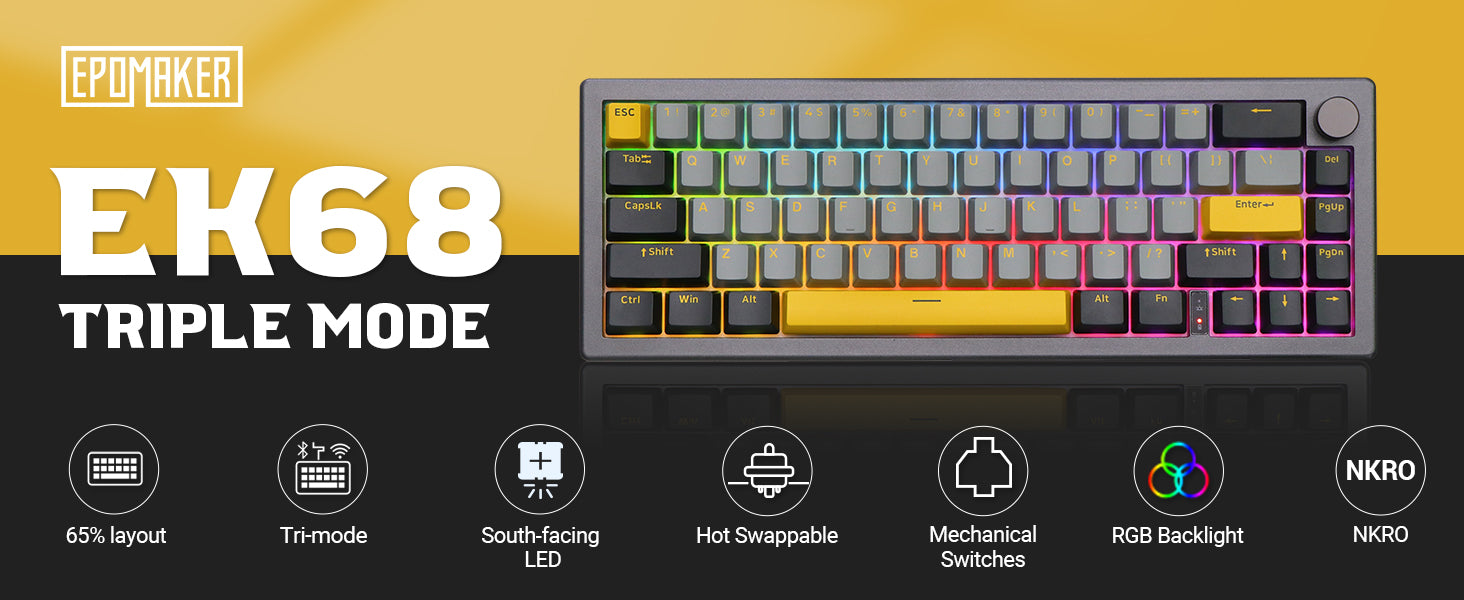 EPOMAKER EK68 Gasket-Mounted Mechanical Keyboard
It is well acknowledged by the community that gasket-mounted keyboard has a cleaner sound profile compared to other mounts, such as top mount, and also gives a softer typing experience, which helps avoid hand fatigue for those who type for long periods. Given the benefits of sound and feel, EPOMAKER newly launched EK68 mechanical keyboard ultimately adopts this favored structure to provide a flexible, softer and quieter experience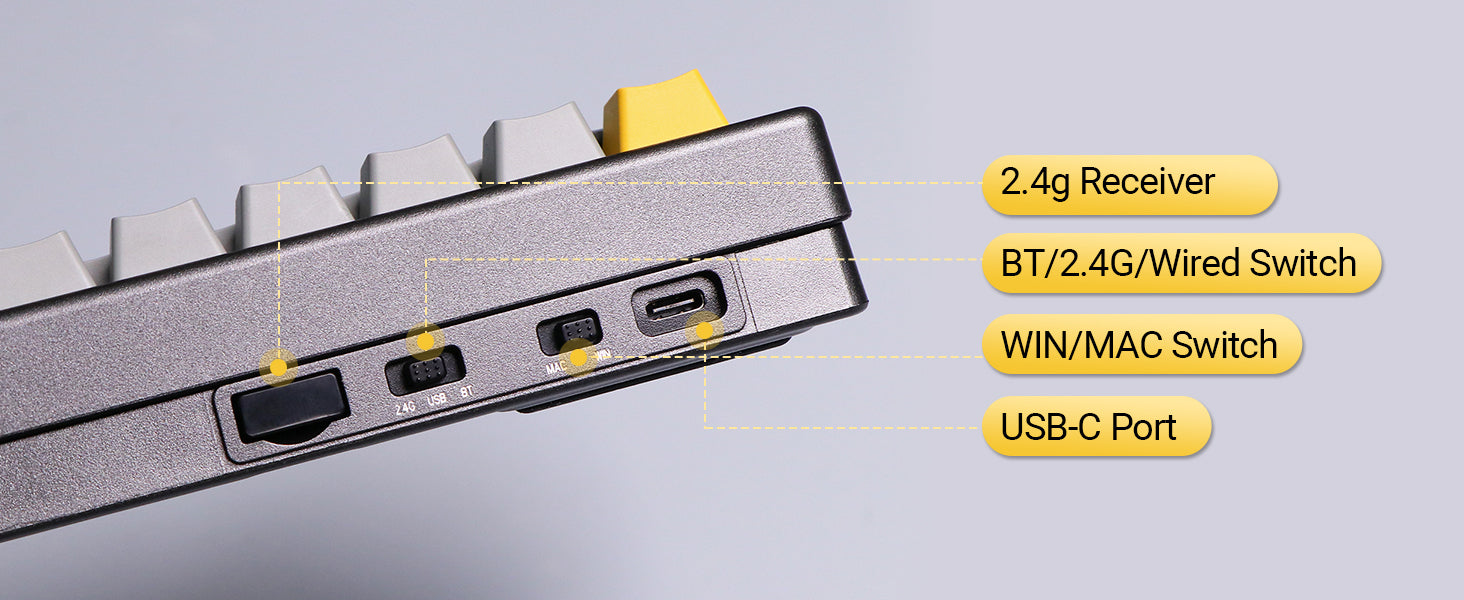 Three Modes of Connectivity: Bluetooth 5.0 & 2.4GHz & Type-C Cable
Equipped with a 3000mAh large capacity battery, this keyboard supports wireless and wired connections. By the wireless option, either Bluetooth (up to 5.0) or 2.4GHz can be chosen. By the wired mode, a USB-C cable is included for fast and stable transmission. Seamless switching between every device is like a piece of cake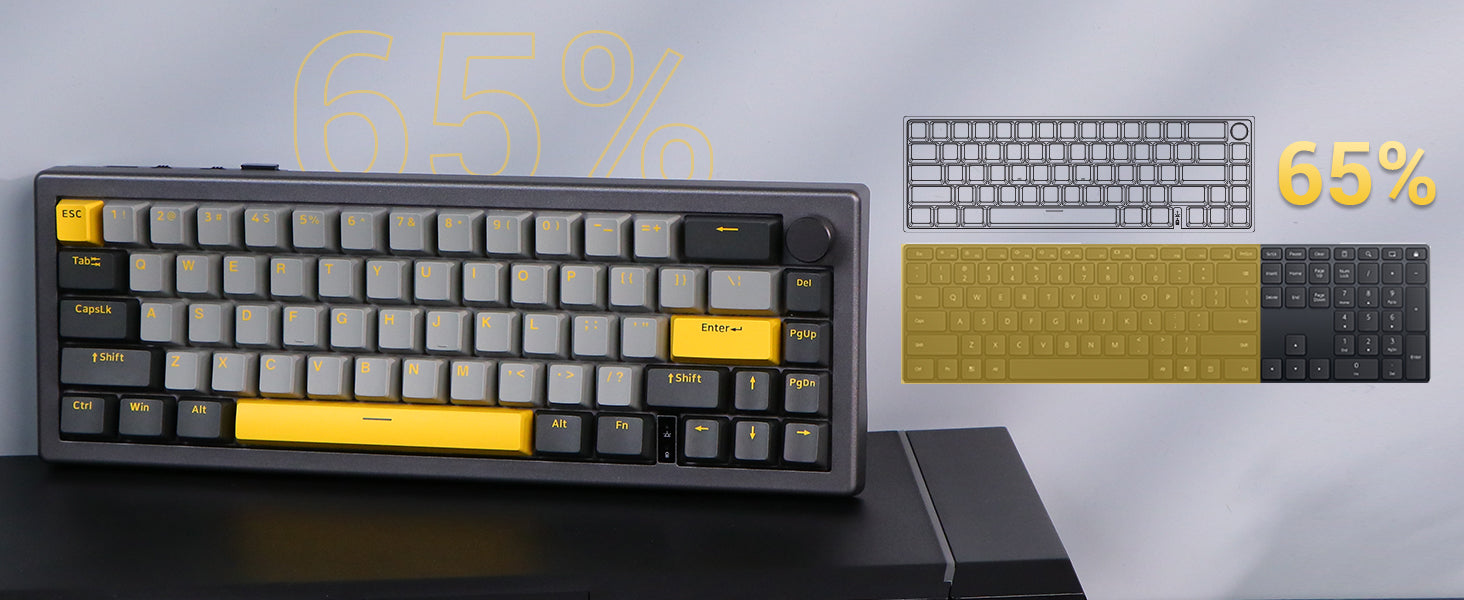 66 Keys + One Knob 65% Compact Layout
EPOMAKER EK68 custom triple modes mechanical keyboard is designed in a favored compact 65% layout to maximize the function while not waste a minimum of space. Housing 66 keys and one knob, EK68 will surely beyond your expectation with the hot swappable socket and programmable software, amazing RGB backlights.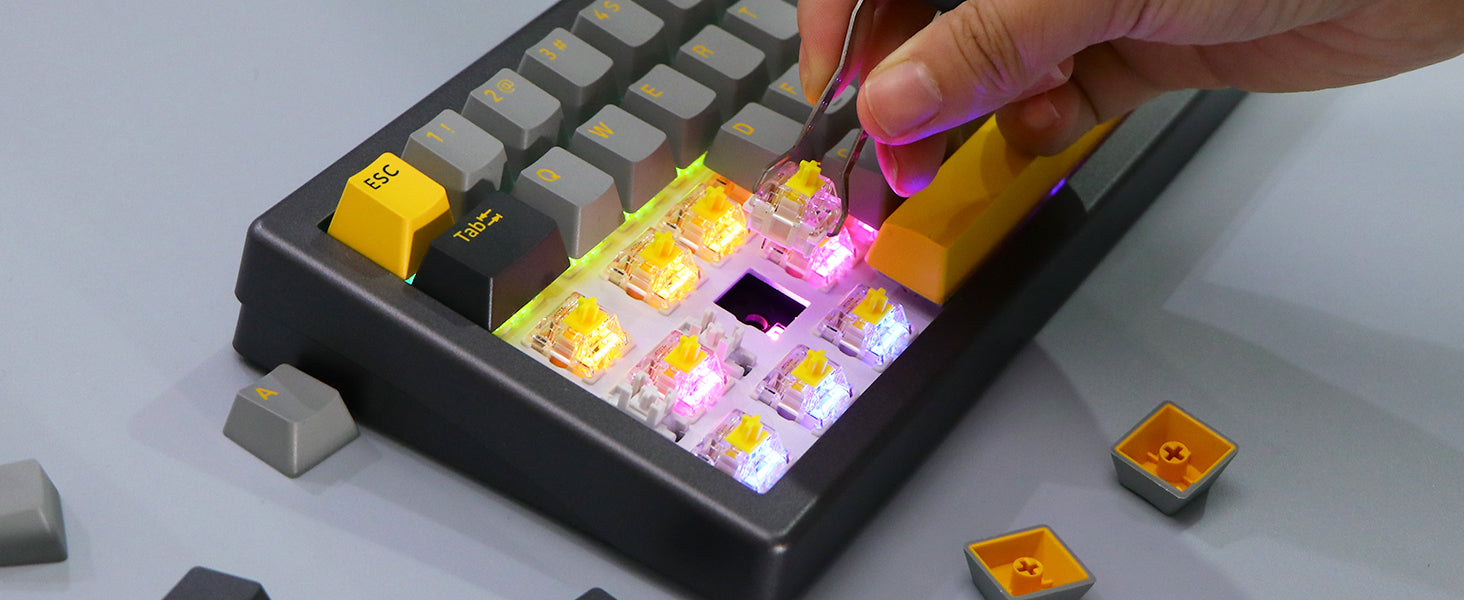 Hot Swappable PCB, Compatible with 3Pin/5Pin Switch
EPOMAKER EK68 keyboard is equipped with hot swappable PCB to ensure free replacement or change of switches. You don't need to solder it. It is compatible with most 3 pin and 5 pin mechanical switches, such as Cherry, Gateron, Otemu, Kailh and other MX switches and its clones. Hot swappable sockets not only extends the lifespan of key switch but also provides more possibilities for DIY lovers.