Dell Alienware M15 R7, AMD Ryzen 7 (16GB/1Tb) Price in Pakistan
Supreme performance
Gain the edge you need with updated Alienware Cryo-tech™ cooling technology that introduces newly engineered fans that contain over twice as many blades and are 37.5% thinner than the previous generation. Prioritized for performance, the dual fan design pulls in cool air from the top and bottom vents while pushing it out the left, right, and rear vents to ensure exceptional game play. For configurations that include NVIDIA® GeForce RTX™ 3070 Ti or RTX™ 3080 Ti graphics, the exclusive Element 31 gallium-silicone thermal interface material allows you to game faster for longer periods of time by pulling heat away from the processor. These forces combine to send up to 170W max Thermal Design Power (TDP) to updated processors and NVIDIA® graphics, all within a 15" form factor.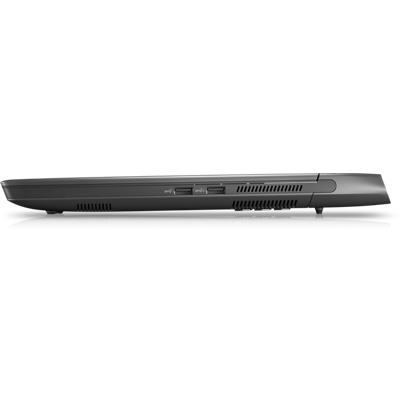 Realized beauty
Welcome to the most life-like environments the gaming world has ever seen. Experience smooth, fast, and stunning graphics as the developers intended with more contrast and vivid colors that go beyond the traditional high dynamic range (HDR) with Dolby Vision™. Level up your experience with games, movies, and content that are enabled with Dolby Vision™ and see what you've been missing. Find out more about advanced visual technologies that help you experience games as the developers imagined them below.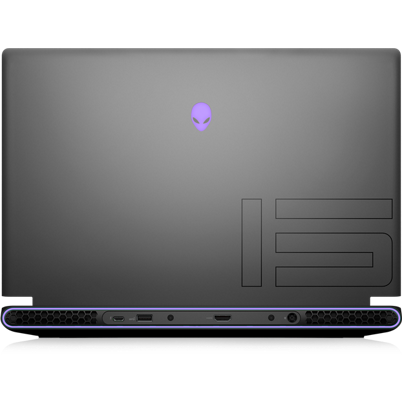 Advanced audio
Get deeper into the game through an added dimension of sound that puts you at the center with Dolby Atmos®. By placing every sound, voice and instrument in its own space, this scalable technology can improve reaction times while in-game as you experience exactly what the developers and artists envisioned.
Level up in and out of the game
Perform at your best with upgradeable memory and incredible connectivity with Killer™ technology so you can create, stream content, and game like never before.
Immersive keyboard
The optional, low-profile mechanical keyboard delivers 1.8mm key-travel and a tactile, audible experience unlike any other. Codeveloped with CherryMX, this keyboard also provides per-key AlienFX lighting and a smooth, wobble-free feeling when gaming. Plus, thanks to German engineered stainless-steel switches, gold-plated electrical contact enclosures and a 15 million keystroke lifecycle, you can type at your leisure with an assurance against failure.
Legendary design
The Legend industrial design innovates the elements of Alienware's roots with performance optimization and iconic design. Hexagonal-shaped vents boost intake efficiency and maximize air movement to maintain performance while the rear stadium AlienFX lighting allow you to customize the colors to match your style.