Cosmo C1 Wireless Video Transmission System Price in Pakistan
The Cosmo C1 can transmit video up to 1000' line-of-sight with a low 40 ms latency using the HEVC/H.265 codec. The system operates on the 5 GHz frequency band and uses AES-128 encryption to prevent video leakage. It also supports smart channel selection, allowing the system to choose the cleanest channel for transmission, as well as HEVO, a adaptive frequency hopping technology, for seamless retransmission without losing a frame.
Live Video Input/Output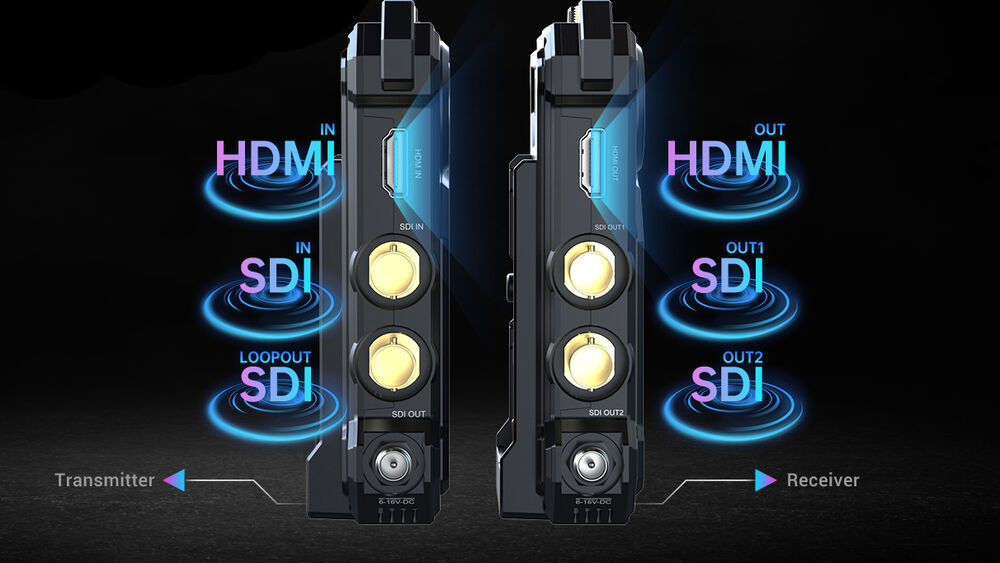 The transmitter offers one HDMI input, one SDI input, and one SDI loop-through output, and the receiver offers two SDI outputs and one HDMI output.
The receiver can also be used for live streaming via its USB Type-C output, supporting UVC applications on your Internet-connected computer.
Versatile Power and Form Factor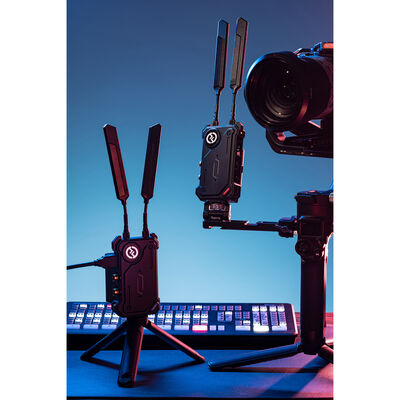 Both compact units also feature a bright, easy-to-read OLED display showing status and configuration
Each unit can be powered via an L-series battery plate or with an optional USB power supply via the USB Type-C port
Four standard antennas and two mushroom antennas are supplied for the receiver and transmitter
Each unit is easy to mount just about anywhere using its 1/4"-20 threads and included shoe mount adapter