Aputure Lantern 90 3 Price in Pakistan
Made for use with LED or strobe fixtures, the Lantern 90 from Aputure casts a near 360° soft light that spreads evenly over a large area. You can mount it horizontally or hang it overhead on a boom to raise the ambient light level, open up shadows, and let more focused fixtures work their magic.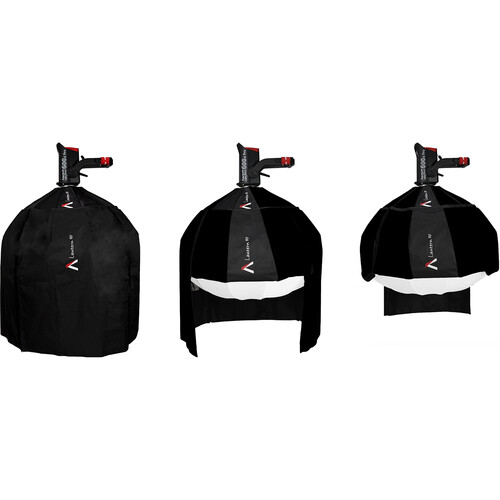 To add versatility to the lantern, Aputure includes a skirt to control the light. Using the skirt on all four sides limits the beam to a pool of soft light, while covering one side directs the light or creates a light-to-dark ratio to add dimension. The Lantern 90 has a Bowens speed ring for Aputure lights, but it can also be used on lights made by the many other manufacturers that employ this popular mount.