Huawei Watch GT 3 Pro price in Pakistan
Arm Yourself
with CharmThe watch's Seamless titanium body is where sporty meets business casual, with clear-cut lines and contours that summon new sensations, and speak to your sense of style.
Sapphire watch dial,2 durable and scratch-proof in daily life, and off the beaten path.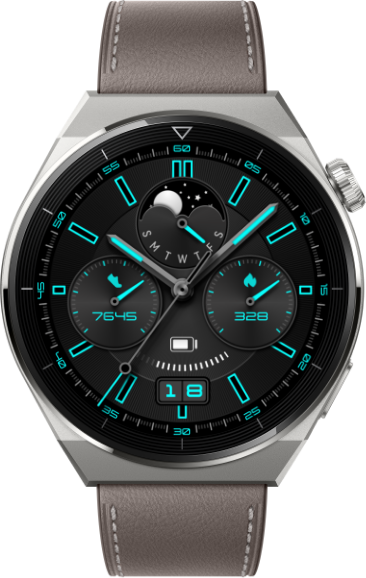 Gray leather strap4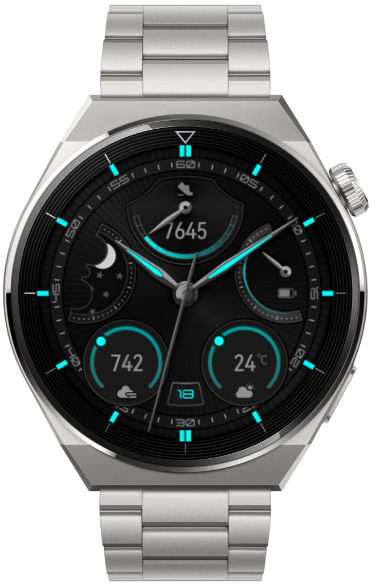 Titanium strap4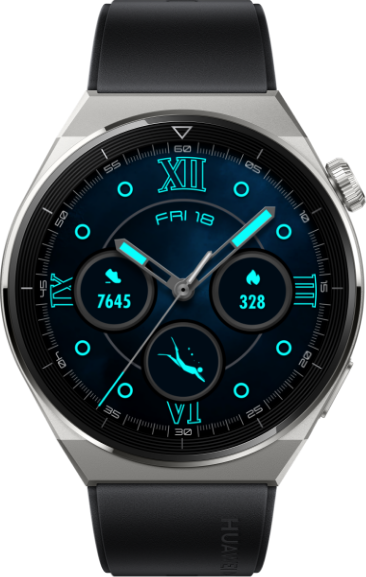 Black fluoroelastomer strap4Robust Performance in the Dark. Colorful fluorescent watch faces always shine through, even in the night, keeping you plugged in to your life at just a glance. Just raise your wrist, to get all of your most essential info, with the vibrant Always On Display (AOD) watch face.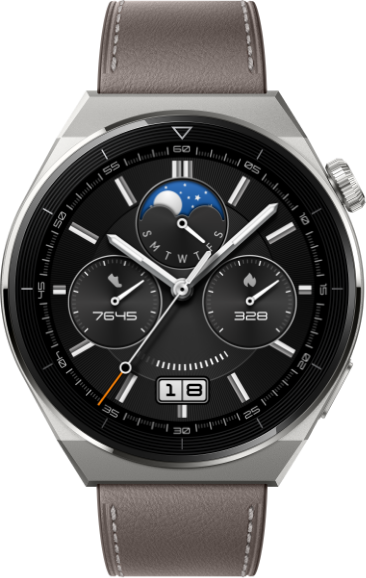 Gray leather strap4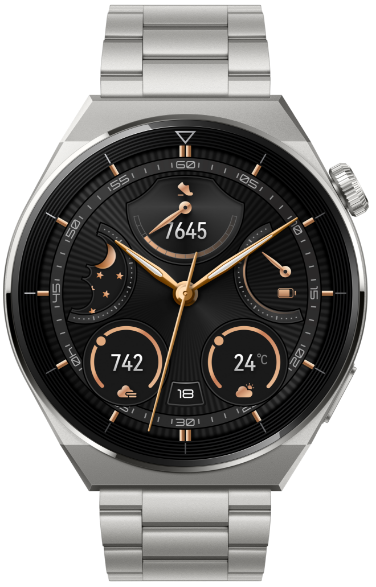 Titanium strap4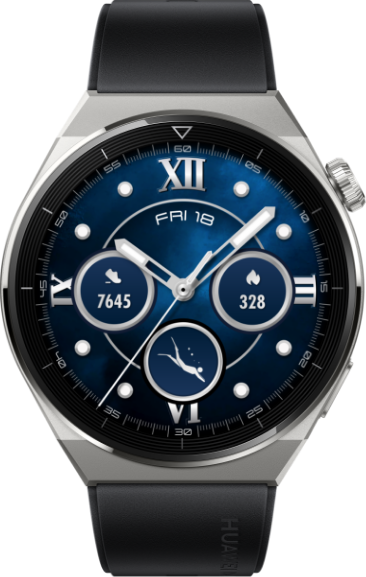 Black fluoroelastomer strap4Robust Performance in the Daylight. Customize your watch face from Gallery or choose from a myriad of watch faces available for download,5 then mix-and-match to find the style and layout that brings your breathtaking AMOLED screen to life!
Explore New Wonders
UnderwaterHUAWEI WATCH GT 3 Pro comes with IP68 and 5 ATM ratings for water resistance, and has withstood a staggering 200 water pressure cycles, so that it supports free dives as deep as 30 meters, making it the perfect companion for all of your undersea adventures.6
Dive in to Safer Waters
The watch displays diving data in real time, including the speed, depth, and duration of dives.
It features airtight safety reminder settings, like automatic reminders if you descend too deep or for too long.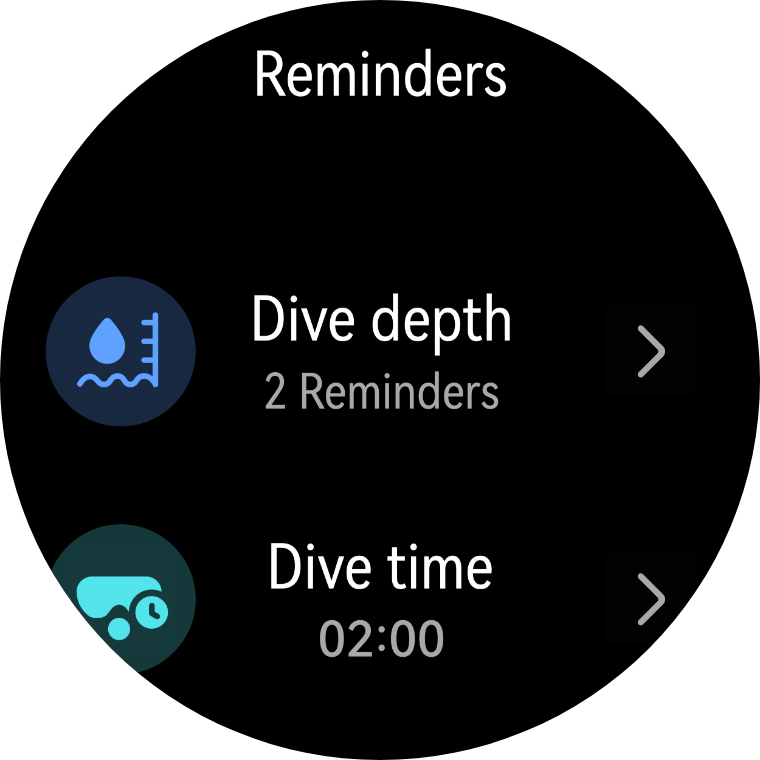 Get Ready to Take the Plunge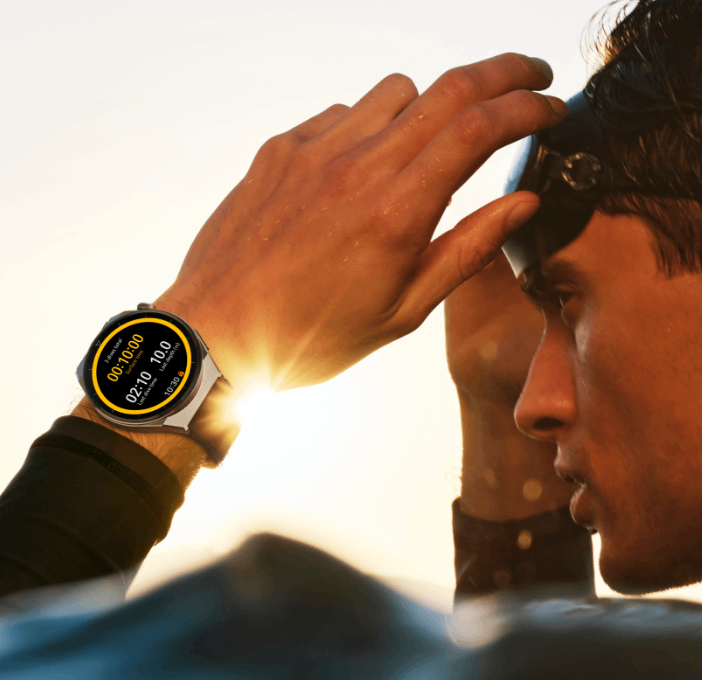 The watch is capable of recording diving data such as diving duration and depth curve, making your progress traceable and visible. The Apnea training mode records your heart rate, breath holding duration, and the start time of diaphragm contraction, to help increase how long you can hold your breath,7 so that you'll be better prepared for advanced underwater challenges.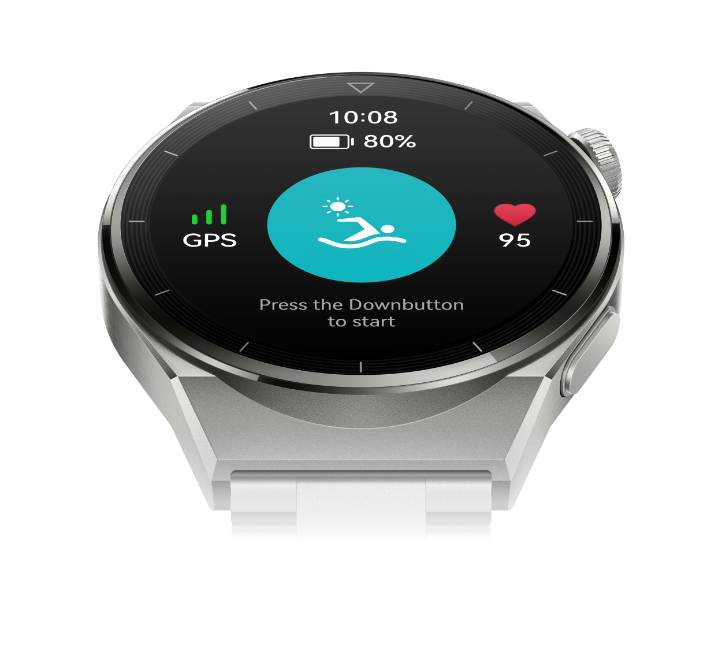 100+Workout Modes
With over 100 workouts to choose from — running, cycling, mountain climbing, indoor swimming, skiing, and beyond — you can hit the open road, or blaze a new trail, with just a tap on the screen! Data-driven running metrics including running ability index, training pressure, and training load, and tips help you maximize performance without overtaxing your body, and sharable running routes put your prowess on full display!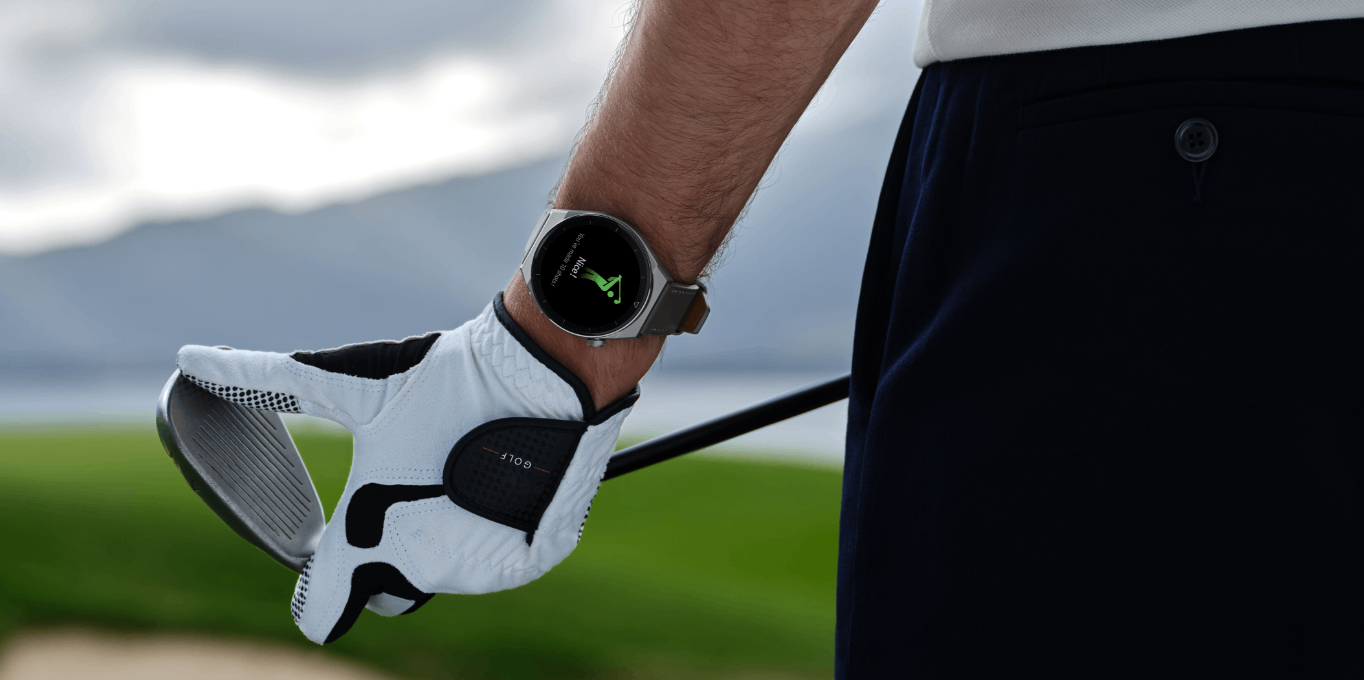 Become a King of SwingThe watch records professional swing data such as the swing speed, swing tempo, backswing time, and downswing time, and provides Driving range mode that follows your swing down to the last detail, with handy demos and tips to take your golf game to new heights!
Watch Your HealthHUAWEI WATCH GT 3 Pro has brought heart health management to a new level, and supports a whole host of smart features, including medical-grade ECG analysis,1 arterial stiffness detection,8 heart rate, SpO2, sleep, and stress monitoring, so that you can stay proactive and informed about your health.
ECG Analysis that Doesn't Miss a BeatThe ECG app packs a high-performance ECG sensor module, which provides single-lead ECG measurements, real-time analysis, and sinus rhythm, atrial fibrillation, and premature atrial and ventricular beat reminders*, to stay informed and proactive about major heart health-related risks. New and improved electrode technology has made ECG signal collection more accurate and responsive, with the addition of PVD-coated electrodes on the curved, transparent sapphire caseback, resulting in a comfortable, skin-tight fit. Just touch the electrode on the side for 30 seconds, real-time result can be shown on your watch after the measurement.This app is not a medical device. Data obtained during the use of this app is for reference only, and should not be used for medical research, diagnostic, or treatment purposes. Please read the Instructions thoroughly.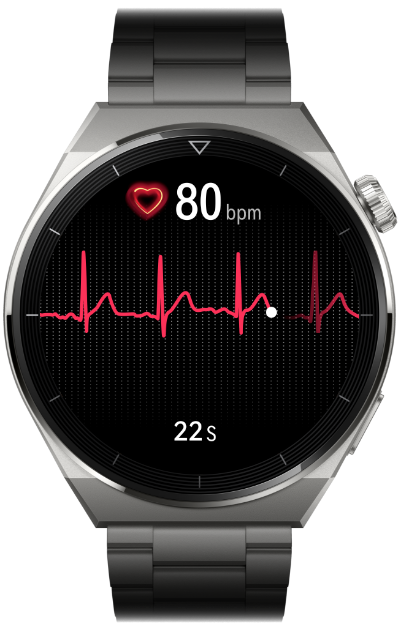 Smart Heart Rate Monitoring,
with Real-Time Alerts HUAWEI TruSeen™ 5.0+ heart rate monitoring technology deploys eight photoelectric sensors in a ring formation, to capture enhanced signals. An all-new algorithm filters out interference, for meticulously heart rate monitoring. You can even monitor your heart rate on a 24/7 basis, with real-time alerts whenever your heart rate strays from its normal range.