2 in 1 Tripod/Monopod (Carbon Fiber) Price & Specs
Scale of 360 degrees and 5 sections enable photographers to set free angle of shooting and quickly. Two long sections of inner shaft which are retractable, allows tripod to go to a maximum height and shorten up to only 35cm. It can be reversely folded up to 180 degrees.
Locking method is of screw type. Leg tube uses locking method of nut type. Fixed nut can be rotated up to one and a half circle so that leg tube can be fixed or loosen. Resistance comes in play due to oxidation treatment on surface.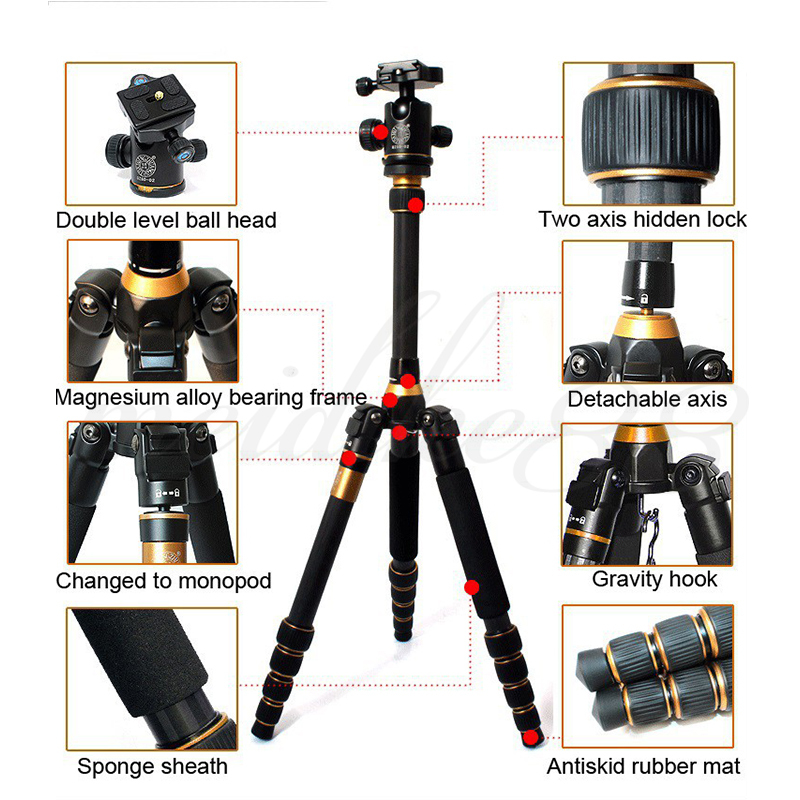 Model number of this product is Q777C
its type is professional tripod.
Its length after folding is 350mm and after extending is 1500 mm.
It has a weight of 1368 g.
It is made up of Carbon fiber.
Tripod's length is 5.
Type of head is ball head.
It contains tripod ball head kit x 1 Q777C, bag x 1 and user manual x 1.